Development/Mold construction
Positiv-Form (original model)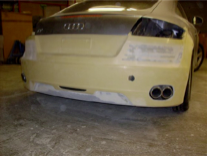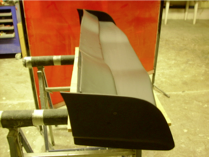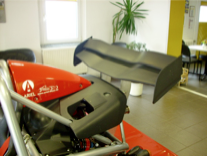 We try all the wishes of our customers to meet. If you intend to complete a component made from GFK (glass) or CFK (carbon) customize, that is first the question of the draft (the original model).
To ensure no problems arise later in the finished part, we will need in most cases, the relevant vehicle or the component of this. Thus, there are no deviations from the design and dimensional stability. You can send us but also parts, which we then modify the mold to give this then a new design, or simply just easier to make the weight.

If you send us a draft (original model, positive), then you remember that the finished composite component is only as good as its negative form. The negative form) is again only as good as the draft (original model. An important point is always the mold and the design of which the negative form is to be removed.



Negativ-Form

There are several possibilities, a produce negative form. The question of who should be asked at the beginning is: How many composite components will let you produce? Single pieces or small series. This is important for the development of the negative form, but especially for the budget.